PAUL...TRUE FOLLOWER OF JESUS...OR SUBVERTER OF THE FAITH OF JESUS AND FOUNDER OF A NEW RELIGION?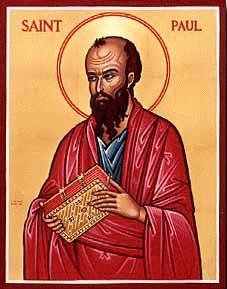 When reading this website one will come into much challenging information that will be completely new to the seeker of truth. I assure you that the following details, facts, and information concerning the true historical Paul and the problem and the split with the Jerusalem Church is documented well outside the New Testament. I challenge every reader to do his own "homework" in order to verify to himself beyond any doubt that what I will be sharing with you is the truth and in order to make it easy for you I have presented a short bibliography where you can verify the facts in this website for yourself from the following scholarly sources.
Sources for your study into the Pauline problem and the false representation of him in the New Testament
THE TESTIMONY OF OTHERS CONCERNING THE PAUL OF THE NEW TESTAMENT
Historical Statements About The Apostle Paul...How Can They Say Such Things About Paul...What Do They Know That We Don't?
THE ISSUES INVOLVED IN THE PAULINE PROBLEM
THE PICTURE OF PAUL IN THE NEW TESTAMENT: HAVE WE BEEN TAUGHT THE TRUTH?
THE NEW TESTAMENT'S DEPICTION OF PAUL...THE TRUTH ROME HOPED YOU'D NEVER LEARN
INVESTIGATING THE ORIGIN AND SYNTHESIS OF PAUL'S UNIQUE DOCTRINE OF SALVATION IN THE NEW TESTAMENT
Investigating The Origin And Synthesis [Gnosticism, Pagan Mystery Religions, Judaism] Of Paul's Unique Doctrine Of Salvation In The New Testament...Introduction
PAUL'S BLATANT AND PURPOSEFUL MISUSE OF THE HEBREW SCRIPTURES IN HIS WRITINGS
Eight Rules For Correct Interpretation Of Our Bibles
PaRDeS....The 4 Levels Of Jewish Understanding Of The Scriptures
Summary And Conclusion To Paul's Blatant And Purposeful Misuse Of The Hebrew Scriptures In His Writings
THE INCIDENT AT ANTIOCH...PAUL'S ATTEMPT TO COVER UP HIS VIOLATION OF THE ACTS 15 COUNCIL AND HOW HE WAS LEADING HIS CHURCHES INTO SIN AND IDOLATRY
CONTRASTNG THE TEACHINGS OF JESUS AGAINST THE TEACHINGS OF PAUL...WHY DOES PAUL DISAGREE WITH JESUS' MESSAGE AND GOSPEL?
As we conclude the study of apostolic theology, the words of Rabbi Solomon Schechter come to mind: "One thing is quite clear even to every student, and this is that a curious alternative is always haunting our exegesis of the Epistles. Either the theology of the Rabbis must be wrong, its conception of God debasing, its leading motives materialistic and coarse, its teachings lacking in enthusiasm and spirituality, or the Apostle to the Gentiles is quite unintelligible."
FURTHER STUDIES INTO THE PAUL PROBLEM.....ISOLATED DOCTRINES OF PAUL UNDER THE MICROSCOPE OF THE TORAH
LOOKING AT PAUL'S INFLUENCE UPON THE LATER WRITERS OF THE GOSPELS AND THE BOOK OF ACTS
THE MOST MISUNDERSTOOD BOOK IN THE NEW TESTAMENT...THE BOOK OF GALATIANS
Bet Emet Ministries
Craig M. Lyons M.Div.
902 Cardigan
Garland, Texas 75040
contact us...we would love to help you with your studies...Shalom...and Baruch Hashem

bennoah1@airmail.net